About Us
Tantalising tandoori kebabs and tikkas along with our Naan and Butter Chicken for an authentic Halal North Indian food experience.
Rajasthani Veg Jaipuri and Methi Malai Mutter are popular among our elaborate lineup of vegetarian options.
Our Hakka noodles and fried rice are dishes not to be missed in our Chindian gourmet choices that contains only the finest Szechwan peppers from China.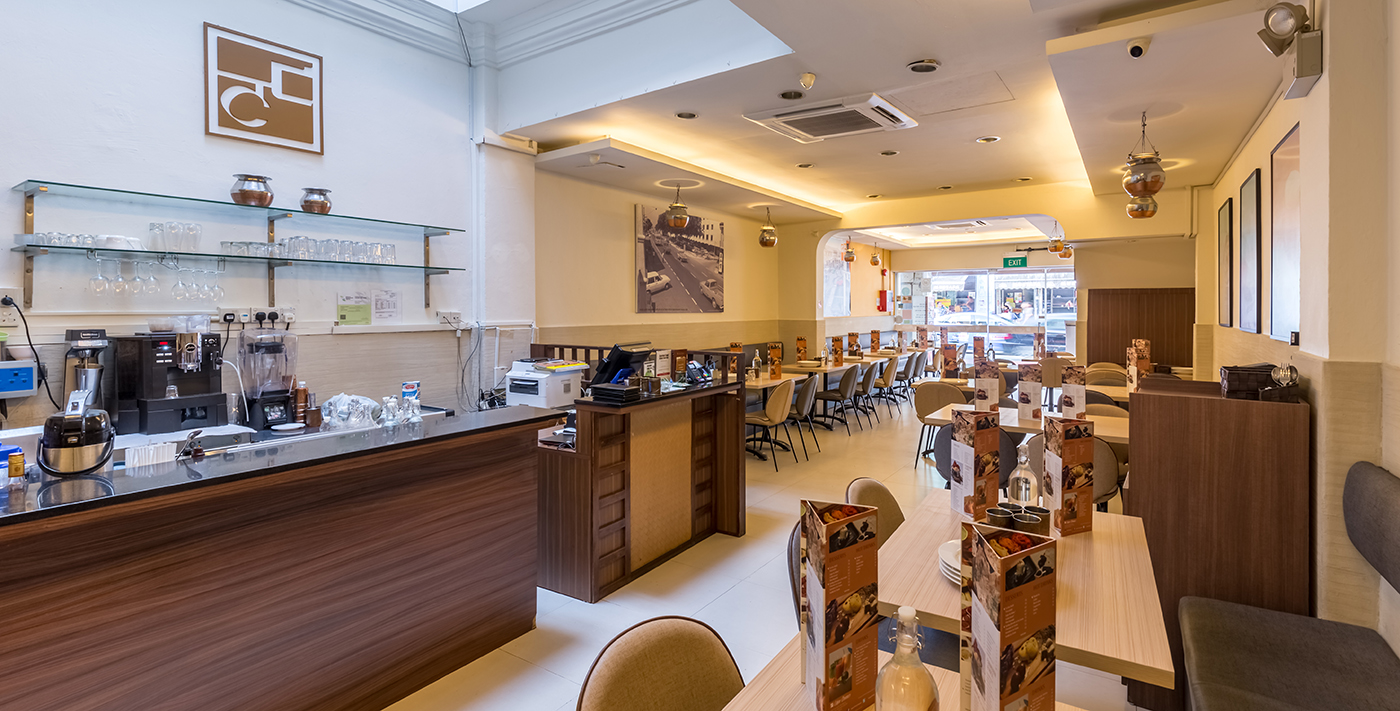 At Copper Chimney, we are devoted to providing a genuine experience of North Indian and Indian Chinese Halal food. With this dedication, we have grown to become one of the best Indian food chains in Singapore since 2012.
Located in Syed Alwi Road, opposite Mustafa Centre, Copper Chimney sits within the world-renowned ethnic district of Little India in Singapore. We are only ten minutes away from the Indian Heritage Centre for tourists, as well as locals, who seek to gain an aromatic experience of the Indian diaspora.
---
Top 5 in North Indian Restaurant in Little india in TripAdvisor, 2016
The only North Indian cuisine operator in Formula One (F1) Race held in Singapore, 2013-2016
Exclusive F&B partner for the live concert of the Academy Award winner A.R. Rahman, 2014
Top 5 finalist for the Best Indian Restaurant, Singapore's Epicurean Awards, 2013
Recipient of Promising SME 500 award, 2013
Recipient of Singapore Excellence Award, 2012-2013
---
We also have our Copper Chimney Express outlets in Asia Square and Marina Bay Financial Centre as Copper Chimney Express to serve the busy corporate crowd with set meals during lunch, and Masala chai with snacks during tea time. And, we have Copper Chimney Cafeteria in NPS International School situated in Chai Chee Lane, Singapore.
---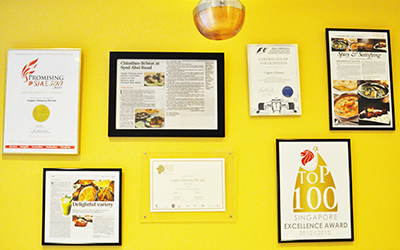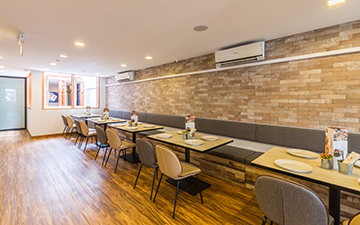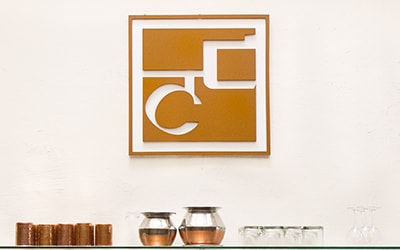 ---
"Food was very nice and not much oily. Indian chinese dishes are the Best. Service was good , not too much waiting even in busy period."
~ Reviewer in Hungry Go Where ~
---
Our menu is carefully fine-tuned to serve the diverse residents as well as appeal to international guests, without losing the original feel of our specialised Halal North Indian and Chinese-Indian cuisine. Copper Chimney is ideal for family luncheons and after office dinner gatherings during which our Pista Rasmalai, Sizzling Brownie with Ice-Cream and Mint Kalamansi make perfect desserts. We are able to accommodate large groups for buffet, as well as provide quiet cosy private dining rooms.
Our home Halal food delivery service brings our Chindian and Mughlai dishes including Biryani, BBQ delights to our patrons. We are also a great choice of indian food buffet catering for any types of celebrations and events. Our Chaats are one of the top choices for catering for parties.
---
"Amazing to have such good north indian food in Singapore. Smiling staff, great service with sumptuous food. Dont miss if in Singapore and want to eat North Indian food."
~ Reviewer in Trip Advisor Singapore ~
---